As an intern at HR Green, I was given the challenge of updating and redesigning marketing content to attract clients through engaging and modernized visuals. The gallery below shows off a number of mockups and concepts of brochures, one page handouts, tradeshow postcards, and the annual calendar sent to clients.
The below pieces are being finalized and sent to print, the images seen are just mockups of the final designs.
Collection of HR Green Brochure Mockups
This gallery shows a number of mockups of final designs created for HR Green marketing collateral.
One Page Brochure Cover Mockups
HRG Calendar Cover Mockup
The final mockup of the calendar cover design for HR Green.
Inside Calendar Spread
This is a mockup of the inside of the inside of the calendar.
Tradeshow Postcard Concepts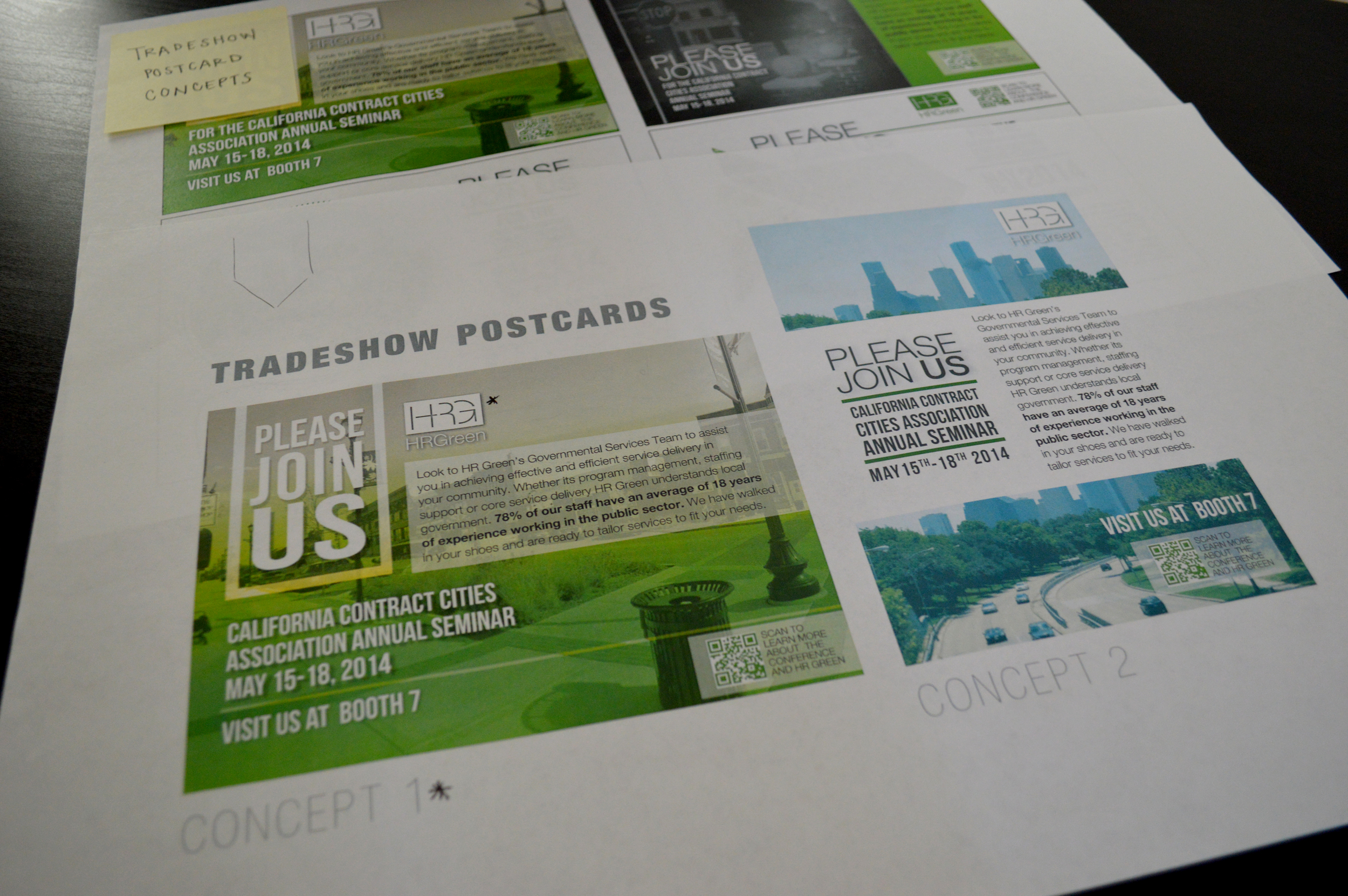 Tradeshow Postcard Concepts
Proposal Cover Mockup
This is a mockup/template for proposal covers used for various clients at HR Green.
Redesigning involved the updating of not only design materials, such as graphics and fonts, but photography as well. While redesigning, I found that taking photos and photo editing can really enhance the visuals of direct mailers, brochures, calendars, and other materials highlighting the important of the HR Green team.